Lake Minnetonka's Premiere Dock Sales and Service
Lake Minnetonka's premiere dock sales and service
Waterfront Solutions is the premiere dock and lift services firm servicing Lake Minnetonka's lake shore properties. We offer waterfront services such as dock sales & service, boat lift sales and services, canopy cover installation, eco-friendly aquatic weed removal, marine equipment cleaning and restoration and more! We're also exclusive dealers to RGC boat lifts and the Touchless Boat Cover.
We work closely with several qualified Minnesota-based contractors that cover almost every marine service that you may need from your Lake Minnetonka home to the lake itself. We welcome you to contact us if you need something not specifically listed above and we'll put you together with one of our experts.
Dock Sales
Waterfront Solutions offers the highest quality docks for all your Lake Minnetonka water vehicles. No matter what configuration of platforms or materials you desire, we can be your guide from start to finish. Let us be your new dock experts!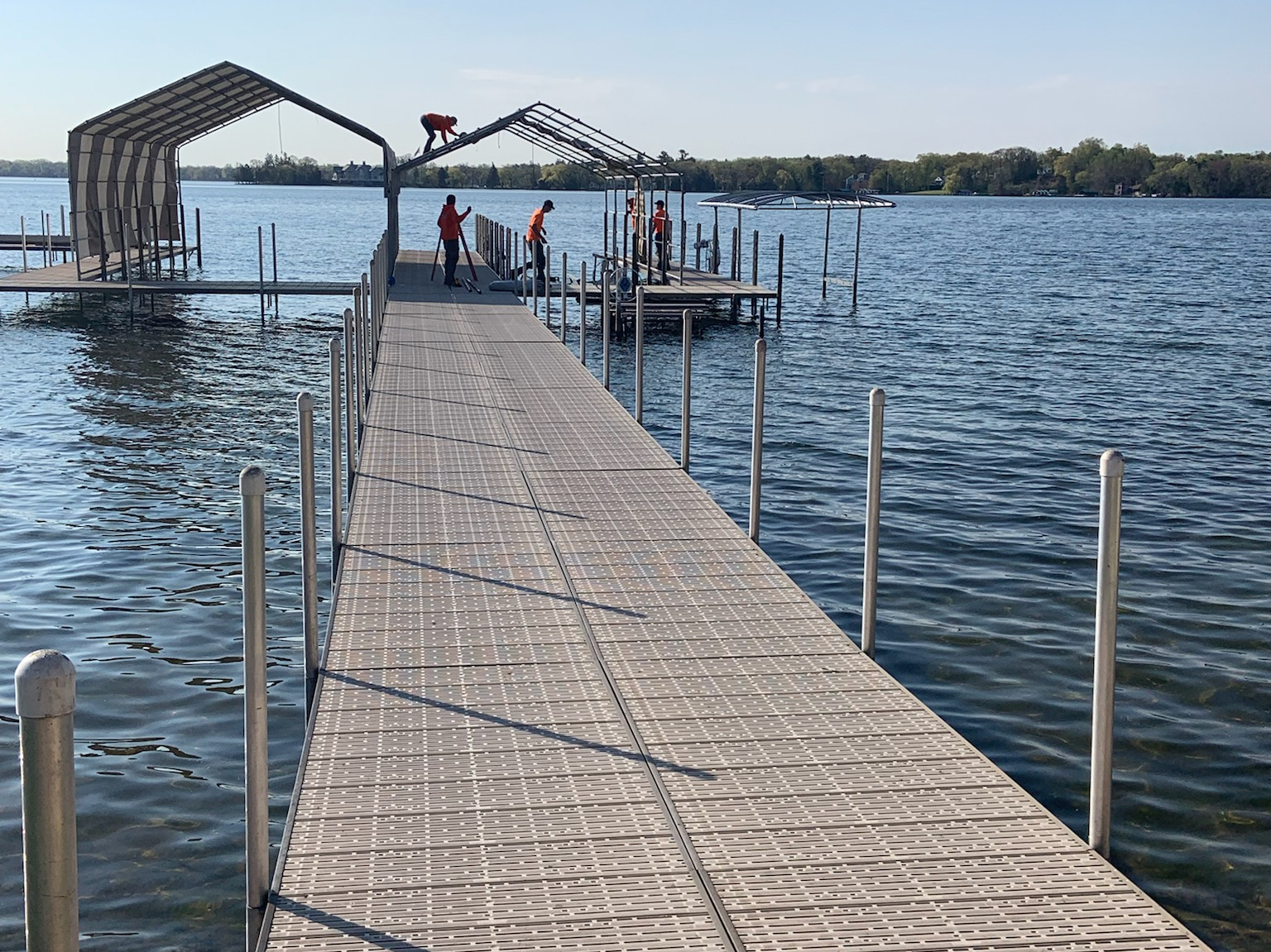 Boat lift sales
We do more than install and remove boat lifts; we can walk you through the buying process to make sure that your purchase is the best option for you and your boat. Buying directly from us means the perfect fit, every time.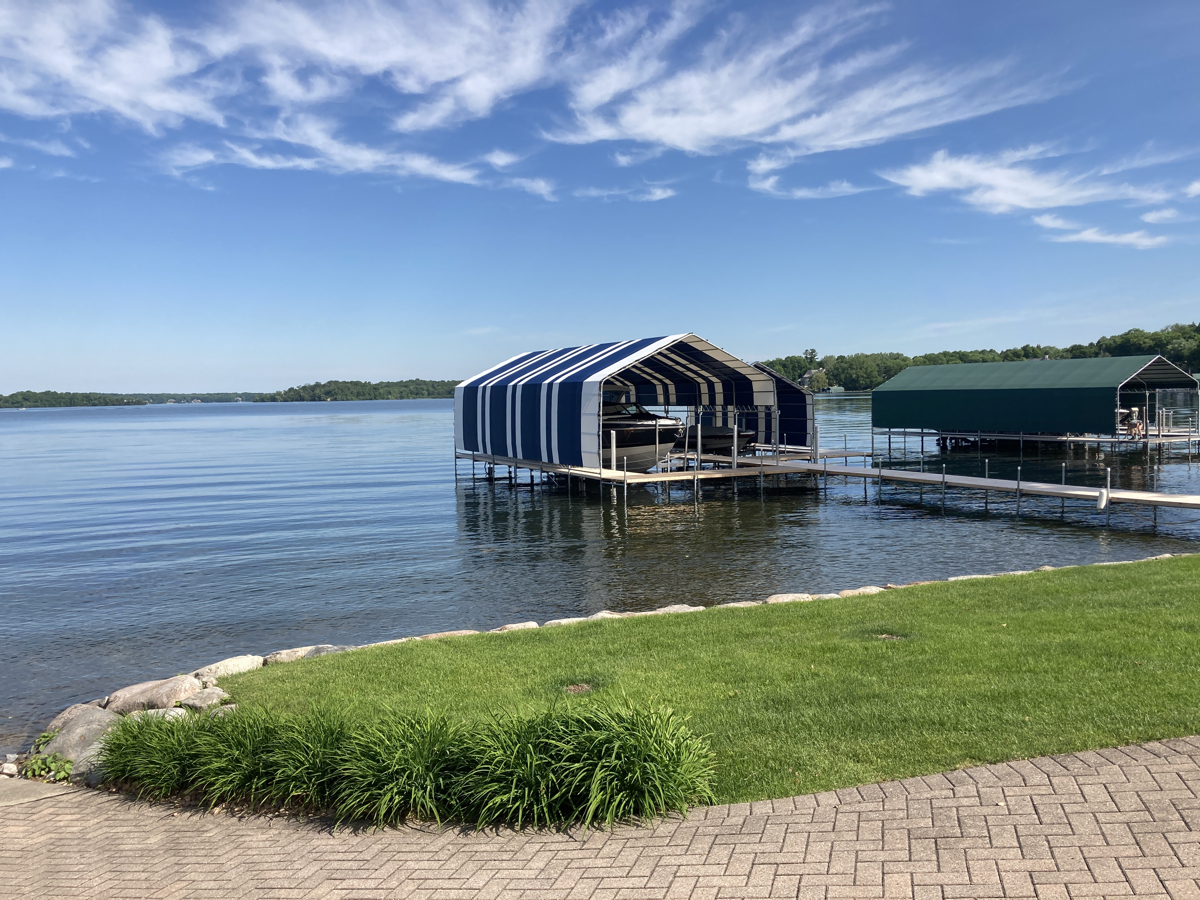 Our dock and lift services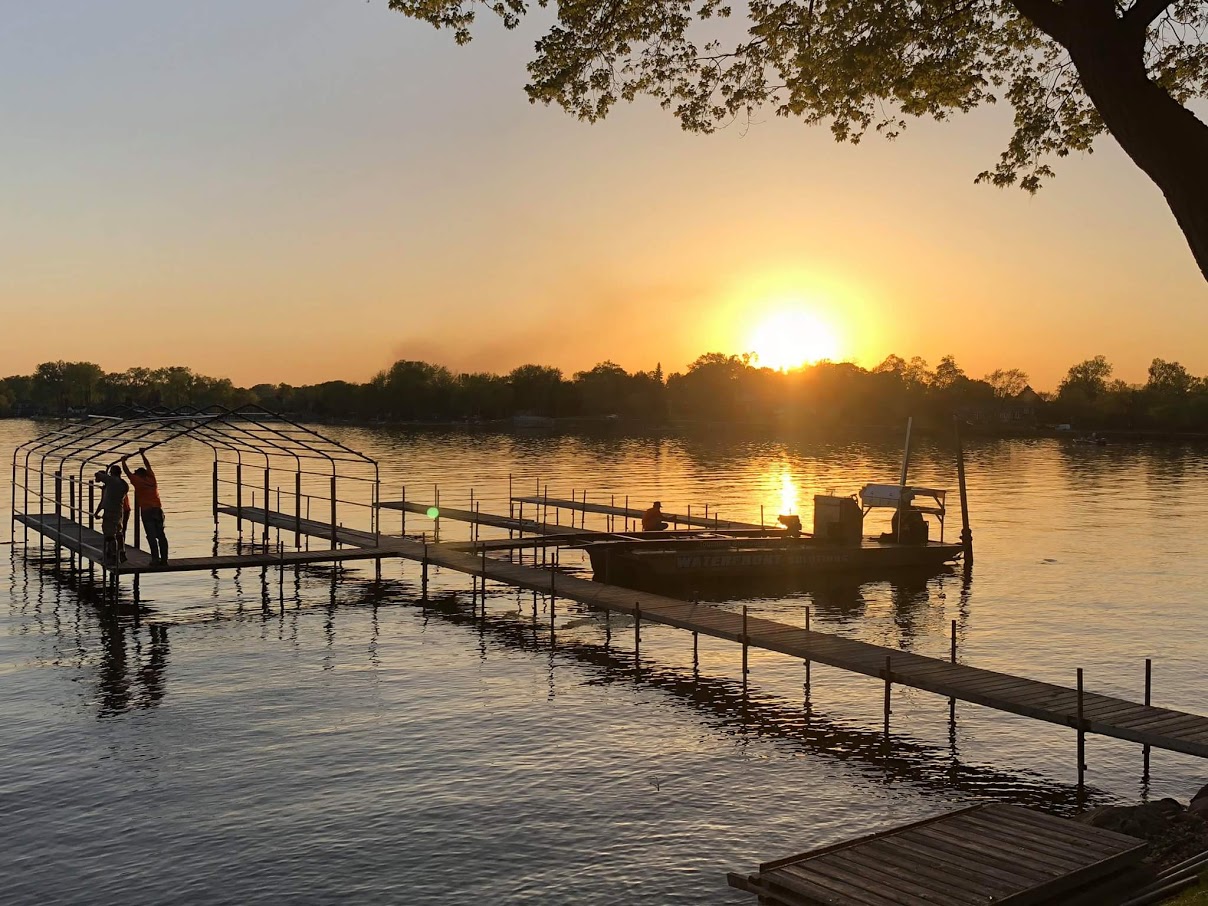 Dock services
We install, remove and service all types of boat docks so you can just sit back and enjoy your marine equipment all season.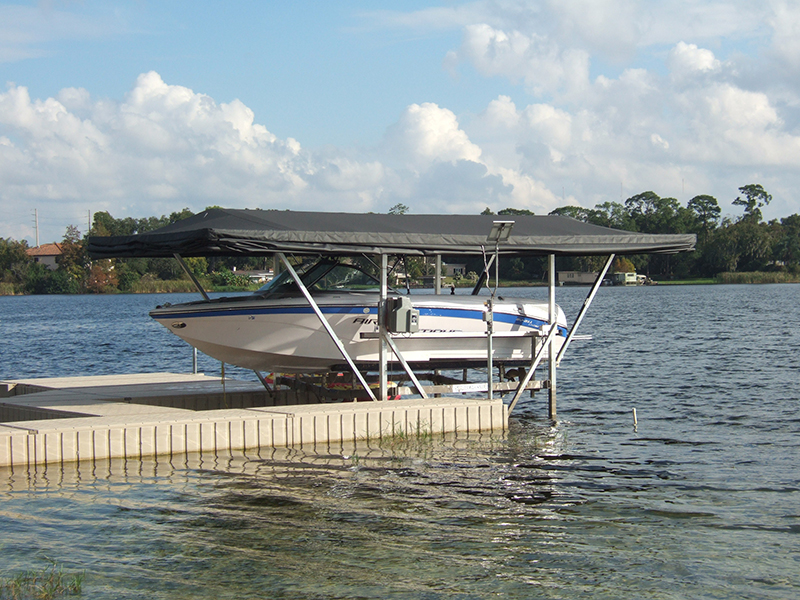 Boat lift services
We install your boat dock, lift and cover in a timely manner after ice-out in spring and remove it at the end of the season.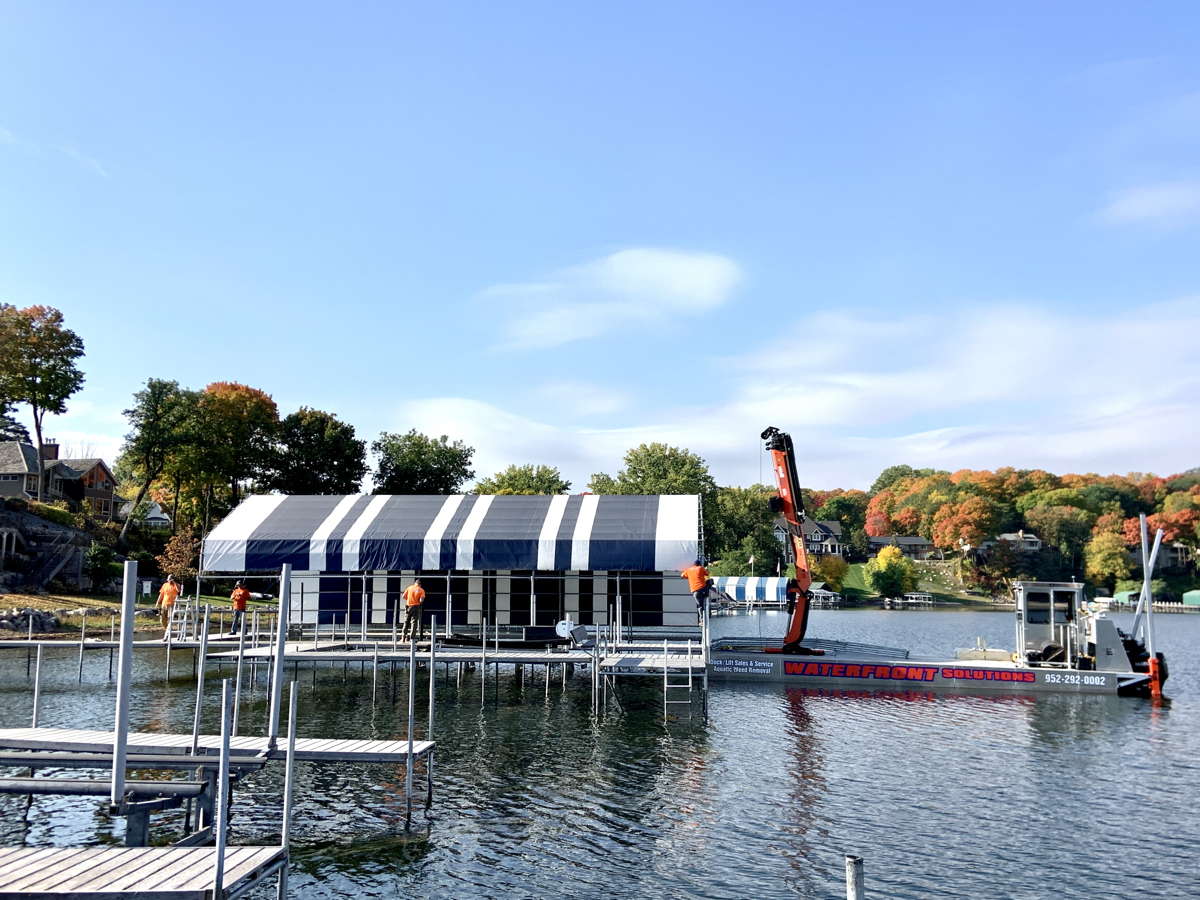 Barge / Crane
We transport lake boats, docks and lifts on Lake Minnetonka and throughout the Twin Cities metro area.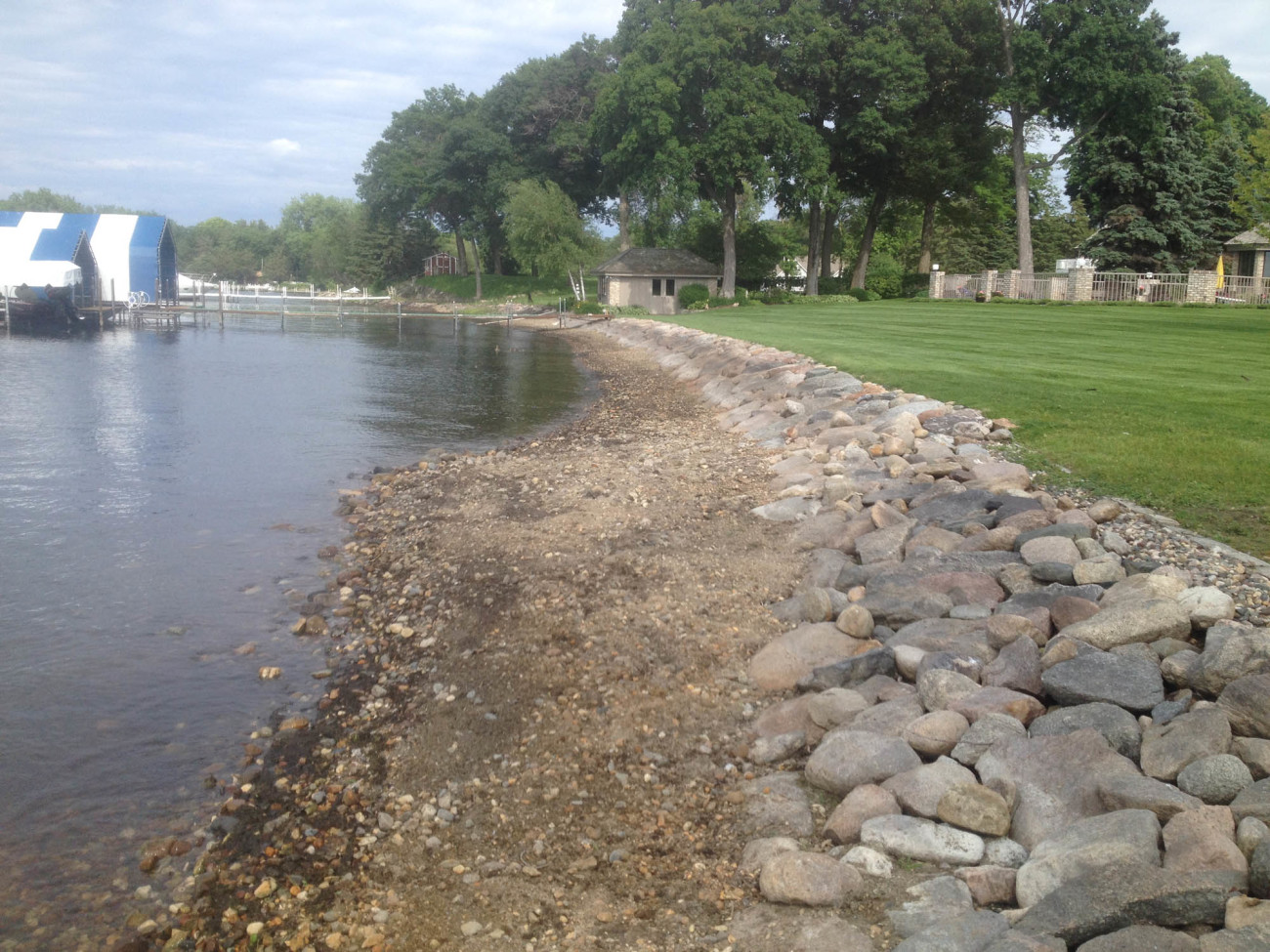 Aquatic weeds
We clean your lakeshore and surrounding water using chemical-free environmentally friendly techniques.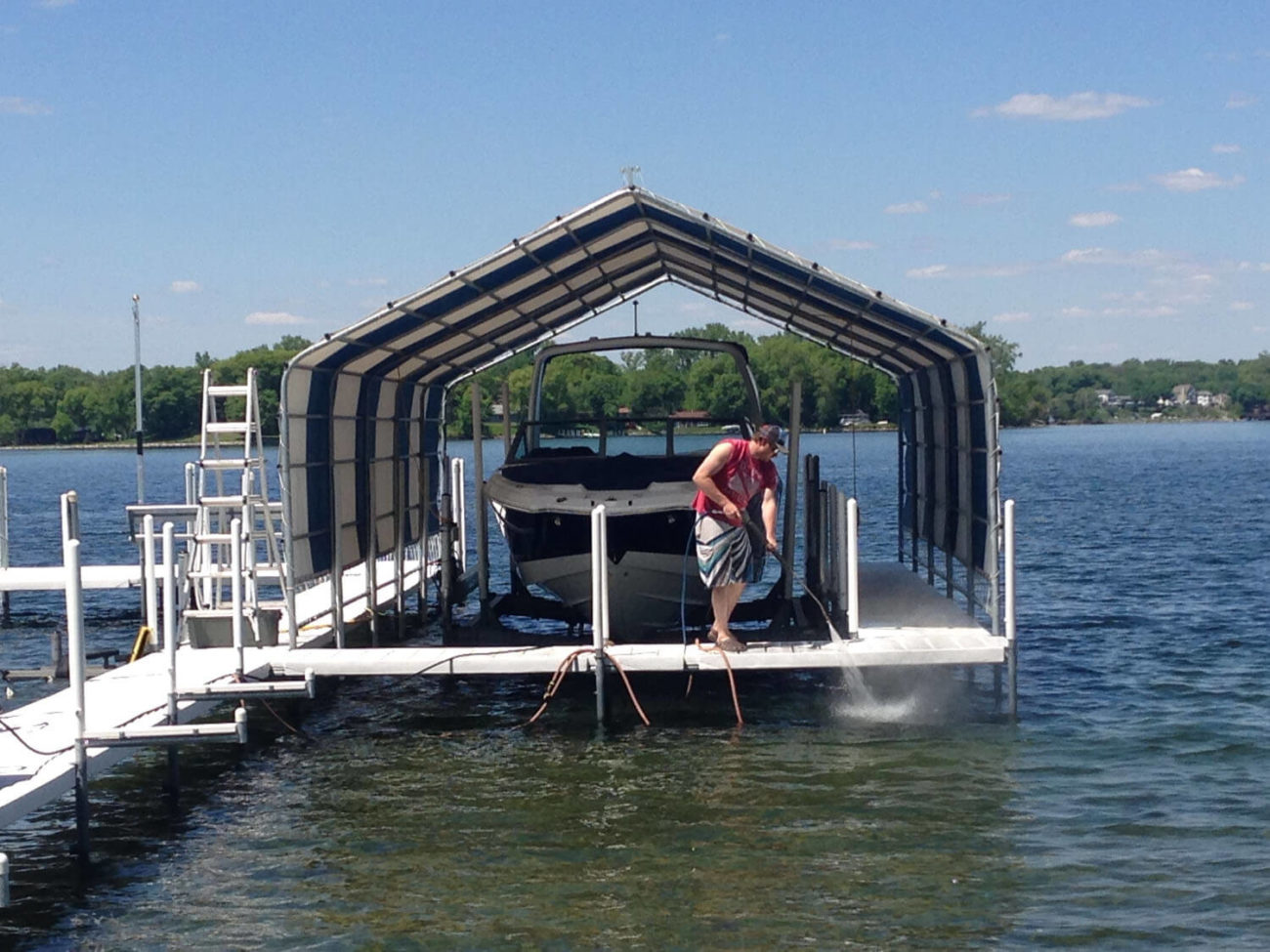 Canopy services
Keeping your boat covered when not in use is essential to extending your marine equipment's lifetime.